How to access "My Account"?
After logging in, please click on the username at the top of the page to get into your account.
Brief for "My Account"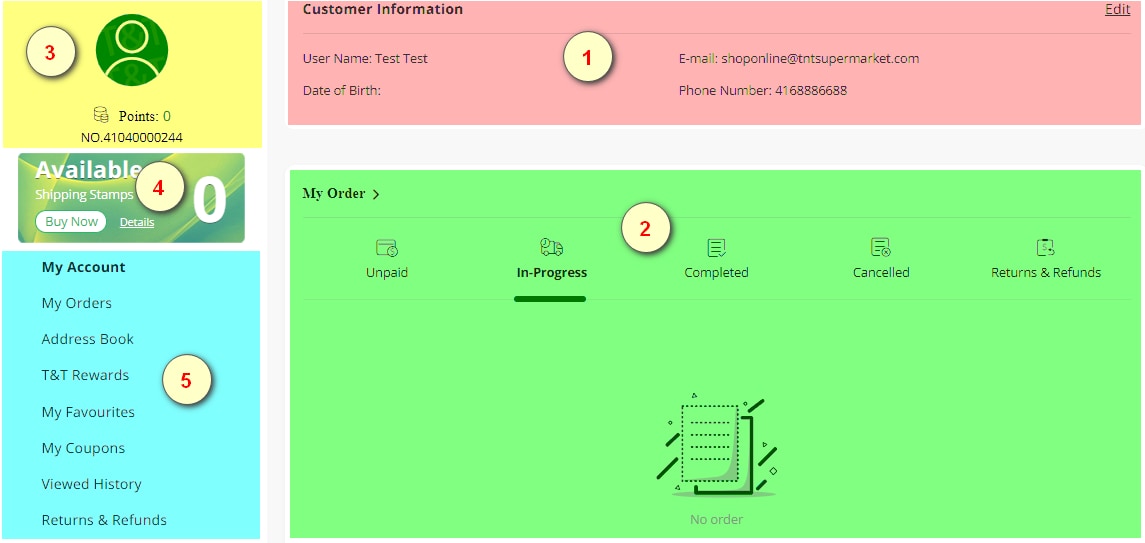 1 – User profile information
You may view and edit the information by clicking "Edit" in the top right corner to access the Customer Information page.
2 – My Order Information
You may view the order information by status.
3 – T&T rewards card information
Showing the rewards card number binding to your account and the points you earned.
4 – Shipping saver information
Showing the number of available shipping saver. You may click on the "Details" to view how when the shipping saver was used.
5 – Other account information menu
You may click on the corresponding option to see the detail on the right.